"Here's how to evolve  fast — almost as fast as a virus."
If change is hard, make it continuous.
Learn how to establish a continuous flow of small, traceable, co-created, explicit change experiments.
For you, your team, your organization.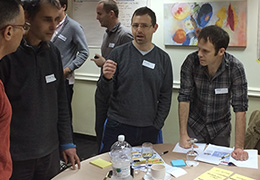 Learn how to solve problems, take better decisions and introduce continuous change through rapid experimentation in a safe and fun classroom environment.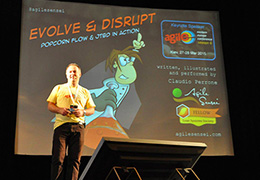 Business is as tough as a sports world championship. Don't act like a fool and get yourself a top coach. Claudio brings unique models, experience and options to introduce ultra-rapid change in organisations. If you want to find out more, contact Claudio.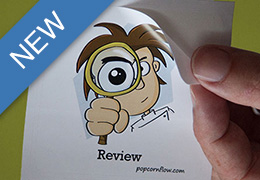 This set of stickers allow you to create a PopcornFlow board in about 5 minutes. It's a clean, elegant, and clever way to create a professional-looking experiment board that makes you smile and doesn't cost the earth.
The PopcornFlow book is in the works. Writing it has become a social responsibility. Join the early notification list to be among the first to get updates on its progress and take part to its historic launch.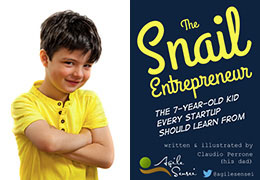 Matteo faced a seemingly impossible problem, but didn't give up.
17 options and 5 experiments later, he pivoted his snail selling idea to a comic.
Support Matteo's first steps as Lean entrepreneur!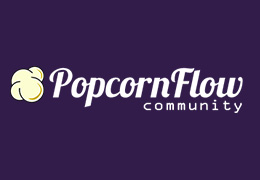 Join the discussion about PopcornFlow, a brand new problem-solving and change-management method to enable, accelerate and sustain continuous evolution through rapid experimentation.